a demonstration of ten fools
, which is not really a surprise given how racist that city is, and the ongoing KKK presence there.
Among the many distressing and hilarious things about this "march" is the number of
historical non-whites
targeted for recruitment. It was even positioned on Saint Patrick's Day Weekend, to take advantage of what the organizers saw as an opportunity to intervene in a manifestation of white people on the streets. (Among the people I blocked on Twitter this weekend was someone with the word "Celtic" in his or her handle.)
It is interesting that both the march organizers and some of the anti-racists on Twitter conflated white supremacy with the minor-league grousing one finds on the Internet about Affirmative Action; the former hoped to provide a revolutionary spark to what it saw as widespread (I almost wrote "whitespread"!) discontent, the latter didn't quite seem to get that the WMM was a class apart from the usual rhetoric of privilege. Luckily, nothing really came of the event, but we need to develop some real anti-fascist politics if this sort of activity continues so openly.
For now though, Saint Patrick's Day is safe. So safe that for the tenth year running, I say...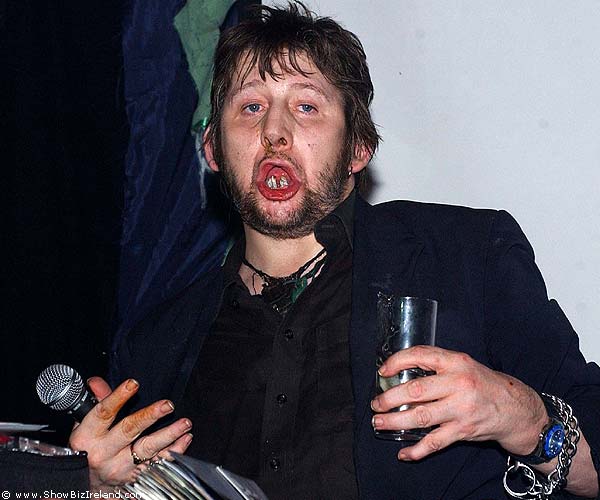 Kiss me, I'm Irish!
Did you hear about the White Man's Marches scheduled all over the world for Saturday? Maybe, though you certainly didn't see any. This was the white supremacist version of slacktivism, and appeared mostly to exist on its own Twitter hashtag, where various Nazis, boneheads, and fools spewed their propaganda—often canned, occasionally even via spambot—to anti-racists using the march's publicity tags. Most "marches" were just individuals with banners or a sign snapping a picture in a public place and then quickly scuttling back under their rocks. Cincinnati managed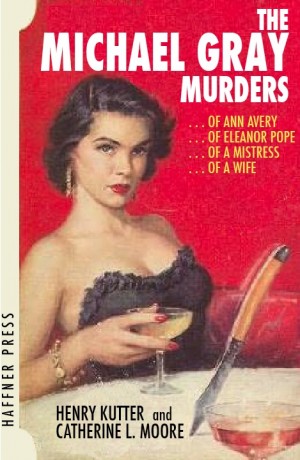 Picture is a link
Also posted at
Dreamwidth
, where there are
comment(s); comment here or
there
.
I'm so pleased to tell you that Mungo will go to McGill next year. He applied to Nursing and Arts. Nursing accepted him. He hasn't heard from Arts yet. He doesn't know which he'll choose if he gets into both, but he is definitely headed for Montreal.
Next Saturday (3/22), I'll be one of the authors reading at
Quatrefoil Library
, the Twin Cities' very own LGBTQ library (new location: 1220 E. Lake Street, Minneapolis)
from 1PM-4PM.

Also scheduled to appear:
Mystery megastar Ellen Hart
Nonfiction and memoir best seller Catherine Friend
Mystery writer Linda Morgenstein
Novelist Ellen Lansky
Romance writer Eva Indigo.

It's going to be free and utterly kick ass and you should be there.

But there is a more serious criticism to be made. Let us, for the sake of argument, grant all of Professor O'Neill's technological and economic assumptions. The space station has now been completed. It is ready for occupancy. Question: Who is going to be permitted to move in?

Because of our powerful (though recently developed) tradition of integrating minority groups it is obvious that the complement of the spaceship would, if it were U.S. controlled, have to include blacks, whites, Puerto Ricans, Chicanos, Indians from Wounded Knee, Wallaceites, American Legionnaires, Weathermen and members of the Symbionese Liberation Army. If the emigrants were drawn from the whole world they would have to include Moslems, Hindus, Irish from both Belfast and Dublin, Greeks, Turks, Israeli, Arabs, Lebanese and Palestinians.

Some of the groups just mentioned are races, some are religions, some are political groups. It doesn't matter. Generically we can call them all tribes, where a tribe is defined as a group whose members pursue one code of ethics in their ingroup relationships, and another code for their out-group.

A libration point spaceship is a precision instrument, far more delicate in its construction and far more vulnerable to sabotage than is our massive earth. How could such a fragile craft withstand the buffeting of warring tribes?

Also posted at Dreamwidth, where there are comment(s); comment here or there.
What a terrible person Garret Hardin was.
Ideomancer is looking for two new junior editors for fiction only. Slush wrangler wannabes should be VERY familiar with our magazine and know the styles of fiction we publish. Our guidelines state:
Ideomancer publishes speculative fiction and poetry that explores the edges of ideas; stories that subvert, refute and push the limits. We want unique pieces from authors willing to explore non-traditional narratives and take chances with tone, structure and execution, balance ideas and character, emotion and ruthlessness. We also have an eye for more traditional tales told with excellence.

We are especially interested in non-traditional formats, hyperfiction, and work that explores the boundaries not just of its situation but of the internet-as-page.
In addition to reading slush weekly (usually fewer than eight stories per week), you may be asked to work with a writer to help polish his/her work. Editors also help out with publicity and funding initiatives, and occasional administrative tasks.
The position will require a 30-day commitment during an open reading period, at the end of which either of us (you or us) can opt out if we don't feel we're a good fit.
Please contact us via the publisher (at) ideomancer (dot) com address by Saturday, March 22, 2014 if you are interested in giving us a try. Tell us why you are interested in slushing for us in particular, and remember that our current editors' work is not eligible for publication in Ideomancer, nor is this a paying position.
Thanks, and look forward to your interest!
The Ideomancer Speculative Fiction team
Wanted!
Bewitched
. (Most of them I haven't seen since they were aired.) Interestingly enough, during one of the shots of Tabitha's bedroom I spotted one of my childhood dolls--
Pebbles
(from the Flintstones.) I still have her. She's missing her bone and her pants, and I need to take her into the doll hospital for new hair, but I've still got her. It's funny. I never noticed Tabitha had the same doll before. (Ah, HD TV. Heh.) When Dane came home we finally watched
Kick Ass2
.
I have to admit, I wasn't exactly looking forward to it. I enjoyed the first film quite a bit. I liked that it walked that line between entertaining and super disturbing. It didn't flinch from the fact that Hit Girl's father was insane and that what he was doing to her was criminal. I wasn't sure a second film would handle the results of that sort of childhood--one filled with both violence and a distain for what she was (a female.) Mind you, I could relate. (Which is sad when you think about it.) I wondered if the writer could successfully walk that line again without ruining everything I loved about Hit Girl. She would be hitting the age when girls are taught that they can no longer be more competent than boys. I didn't want to see her self-nerf or be nerfed by the writer. I just couldn't handle that. At the same time, was she going to confront the self-loathing? It's a complex problem. Would the writer handle it with finesse? I had
zero
faith that this would happen. I've the entire history of comics to back me up on that assumption.
First, I was relieved that they didn't sexualize her beyond her years. (She's
fifteen,
people.) Her costume didn't suddenly shrink, and she remained flat-chested. That doesn't happen often in Hollywood. The in-between stage for girls is often hidden. It's like we blink and they're expected to be fully-developed, gorgeous women. Boys are allowed the awkward stage deep into adulthood. Girls are treated as if puberty is a binary, and they wake up one morning after the Adult Fairy™ smacked them on the head. BOOM! Adult! Plus, the skimpier the costume the less effective the female character seems to be--the more she becomes all about her sexuality and less about any other quality she might possess. She becomes the Strong Female Character™, and if she isn't focused on being sexually attractive to men then she's portrayed as a lesbian and thus, discounted.[1] American society sends a strong message--if you're not valued by men for your sexuality in relation to their needs then you aren't valued.[2] Back to the film. The movie does go a bit into Hit Girl having to deal with being a High School girl, and I think it deals with it in an appropriate way for her. Although, I got the feeling that that aspect of the plot got short-changed. It wasn't as awful as I feared which was good. I absolutely didn't want to see Hit Girl turn to Kick Ass in anything but a platonic way. It's always been clear that she's not into Kick Ass. He's beneath her, and he can't possibly win her--never mind that she's younger. (Sadly, I was somewhat
disappointed
in that respect... but not hugely so.) By the end of the film, she still hasn't faced her inner misogynist or even realized she has one, but I'm okay with that being a more long term plot-point. (Not that I think there'll be a Kick Ass 3.) BTW, I was glad that the film spend more time with Mindy than Kick Ass. Frankly, I don't care about Kick Ass. For me, the films are about Mindy and her journey. Kick Ass is just there to provide commentary on the standard comic book story. That's what I love about this series. (At least the films. I've never read the comic books and am not so sure I want to.) I did like that the Evil Super Hero did all the racist-sexist shit and was called on it by John Leguizamo's character, Javier. That worked for me. It makes me happy to see a film be so self aware, and all in all, it wasn't a bad movie. I did enjoy it. I was good with the end too. Once more, the writer didn't flinch from reality in that Mindy got realistic consequences and so did the other "good guys." It wasn't quite as enjoyable as the first movie--I suspect it had to pack too much into 2 hours, but it was a
very good
sequel.
----------------------------------------
--
[1] Not that I feel lesbians are worthless. I'm merely voicing the message implied.
[2] Hence the utter lack of middle-aged female characters in comics-land beyond the victim/motherly-types.
Sorry about yesterday, folks. I was in a great deal of pain and spent the day on the couch watching old episodes of